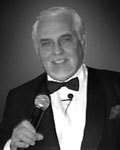 Are you ready for another Meet the Pros Program? This live and interactive Meet the Pros program will come to you over the Internet and through your computer.  This next free hypnosis seminar is with Jerry Valley the famous stage hypnotist, and stage hypnosis trainer.
Jerry Valley is a wonderful guy who really knows his stuff! He has trained hundreds of stage hypnotists from around the world, and has performed thousands of stage hypnosis programs over the years.  He is truly a master of the art! 
Here is a link to a video clip from one of his shows.
Here are the details about this free hypnosis training seminar:
Title: How YOU Can Make Some Real Money Doing Hypnosis Shows

Date & Time: THURSDAY – May 24th at 6PM Pacific Time and 9PM Eastern Time.
Description: We will discuss how easy stage hypnosis is to learn and do. How soon can one get started with or without previous experience, and how YOU can make up to $3000 or more per show. You will also learn about what the competition is and how it affects the stage hypnosis pro. You will be surprised at how to get into this very exciting part of our profession quickly and inexpensively.
Here is a quick list of topics of what will be covered in this free internet seminar
Start doing shows within weeks after the seminar.
How much to charge for a show.
What's the easiest audience for a dynamic show.
How to recognize and handle Hysteria.
Can anyone learn stage hypnosis…..do you need special talents?
The importance of after-class-support from your instructor!
This will be a live online video seminar that anyone with a PC and an internet connection can participate in! If you have a webcam and/or a microphone you can participate by asking Jerry Valley questions.  However if you do not have a webcam or microphone you can still ask questions by typing them into a space in the program window made just for that purpose.
This will be Jerry Valley's third popular free hypnosis seminar on the topic. We keep him coming back because they are always fun AND informative. We hope you will join in; it is pretty easy to do.
Now, just below this message I have added a note from our web guy, John. He will describe a few steps you need to know to participate in this program on Thursday! By the way we will leave the room open between now and then so that you can go in a head of time and make sure that everything is working for you. If you have questions give us a call right away, and John can assist you.
Hello Hypnotists! 
This is John, Cal's "web guy." Here are the instructions for getting you going with our Meet the Pro's Seminar. 
First we need to download the software. So follow the link below and save the program to your computer.http://www.hotconference.com/software/conference.php?id=64000917 Please note: The link above to download the software is the direct link for our "Meet the Pro's Conference Room" Once the program is downloaded, double click the file and this will open the Hot Conference Software and allow you to log into the "Meet the Pros Seminar".
Once the program starts you have the option to enter your name. Type your name in the field then, click on the down arrow beside the "Please select chat room:" From here you need to select the room for the conference you are wishing to log into. Once this is done hit the OK button at the bottom of this screen. After you hit OK, a password field will open up. For this particular conference, the pass word will be as listed below. Password for Meet the Pros: "jerryvalley" without the quotes. Copy and paste the password into the password field and hit OK.
That's it. You should be logged into the Meet the Pro's Conference Room with your webcam and audio set up.
If you have any problems feel free to contact me.
Thanks,
John Paul
John@HypnosisCenter.com
714-258-8380
800-965-3390