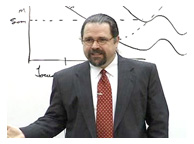 One of the nicest things about relocating is meeting new friends.  A couple of months ago I joined a group of people here in California who have put together a group called the California Hypnosis Network. This group has at least 3 Chapters in California, the San Francisco/Bay Area, Los Angeles, and San Diego.  This is an enthusiastic group whose main mission is to provide a way for hypnotists and hypnotherapists to get together to learn and practice new techniques.
With this in mind, back in February I mentioned to the group that I'd love to host them at the Banyan Hypnosis Center for Training & Services, Inc., here in Tustin, California.  Timing is everything as they say and now it looks like we have put together a date.  The entire group is coming to our Center on June 8th, 2007, and the presentation is expected to run from 7:30 to 9:30 pm that evening.
The exact topic has not yet been determined.  As soon as it has I'll announce it here.  For the latest details call our office at 714-258-8380.
It is so nice to be back home in California, probably one of the friendliest states in the entire country!