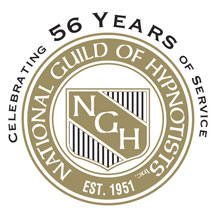 Here is yet another example of why every hypnotist should be a member of, and support the National Guild of Hypnotists; members have access to a number of wonderful support systems that non-members would probably be surprised to hear about.
For example, in addition to a number of teleseminars that are coming in the months ahead, the NGH also provides seminars on how to promote your practice.Here are some quick links to some marketing programs that I have sneaked out of a couple of emails that I recently received (simply because I am a member of the NGH).
Here are the links:
Social Networking – http://www.nghmember.com/Audio/socialnetworking.mp3
Blogging – http://www.nghmember.com/Audio/blogging.mp3.
To learn more about the NGH, becoming a member or how to attend the August, 2007 convention go to www.NGH.net or to their new blog at http://www.nghconvention.com.