The Power of Desire, Belief and Expectation

Excitement, enthusiasm and optimism are the words that best describe how I am feeling these days. For the last couple of weeks or so I have been studying the Premium version of this program, The Science of Getting Rich Seminar Program, and I could not be more pleased with it. I have thrown myself into it completely, immersing myself into each lesson, and as a result my income has gone up by 70%!
Now that we are drawing to the end of the free lessons, only having one more to go after this, I cannot urge you enough to go and order the full Science of Getting Rich Seminar Program. I firmly and utterly believe that anyone who gets this program, studies it, and then applies it to his or her life will get rich. Here is a link that will take to you the page where you can get the details and order the program in its Premium version, and by the way, make sure you take a close look at the affiliate program while you are there.
Go to, http://www.CalBanyan.com/SGR
Now lets take a close look at Lesson 6: The Power of Desire, Belief and Expectation…
In this lesson you will learn about the attitudes, feelings and emotions that you need to maintain to be successful in creating the life you want. And, surprise! That was given away, at least in part, in the title of the lesson: desire, belief and expectation. Simple right? Well as Bob Proctor says, "the secret to success is not just simply in doing certain things, but rather in doing things in a certain way."
In this lesson you will find that the first force of power when using the Law of Attraction is desire. You seen if you wan t to maximize the LOA then you need to empower it with emotion. You need to become emotionally involved in having what you want. The lesson will go ahead and show you step by step how to build and then use your desire to do this.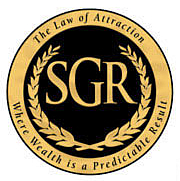 Then the lesson goes on to explain WHY belief is so important to getting what you want using the LOA process, and how belief helps to counteract your negative thinking. I especially like the story he told about the medical experiment that was done on 10 surgical patients (I'm surprised even a doctor would do such a thing and get away with it, must have been one of those "research hospitals " or something.) I won't spoil the surprise, so I'll let you get the lesson and read what happened because of the power of belief.
I also really like the observation, regarding the power of belief in Lesson 6, that sometimes we can set our goals too high, and when we do so we kind of short circuit the whole process. Interesting, I hadn't thought of that one!
Next comes the power of positive expectations. But wait, maybe I should just stop here. Perhaps that is enough information for now. (I have had emails that say that I give too much away). So I'll let you get your own lesson and read the rest for yourself.
When you get done studying Lesson 6 it will all start to come together, and you will really find yourself looking forward to Lesson 7.
As I close up this message for now, let me once again recommend that you go ahead and get the Science of Getting Rich Seminar Program. It is so good that ever since I started studying it all I can think of is trying to figure out ways to say just the right words so that my family and others that I care about would actually get the program, study it and use it in their lives. I hope that I have said the right words to inspire you to get it. I believe that if you get it and use it, then you will become more than wealthy, you will live your most fulfilling life, the life you were born to live.
Go to http://www.CalBanyan.com/SGR and order your program now, so you can get it before much time has lapsed between the end of the free lessons and the Premium version of the course.