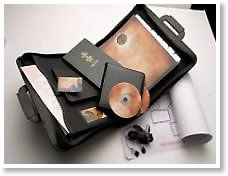 Wow, we are doing something really big here!
Have you tried to access our website with the free Secrets of Getting Rich (SGR) lessons from "The Secret" teachers? I bet you have, because we have basically crashed the server! Good for you.
If you haven't been able to get your lessons yet, keep trying. I expect that it will get easier to get through. Here is an email we just received from the folks running the SGR Program:
Hello Cal & Maureen, Today we launched The New SGR Program web site. Due to the overwhelming demand for people to get going again our server is overloaded right now. Please be patient! Our Internet service provider is working feverishly on upgrading their equipment to handle the tremendous load! This does not mean our site is down, just very, very busy and is handling requests in a first come first serve basis. To try and access the site again press the refresh button on your browser. We will keep you posted and will inform you via email when we our servers updated. Sorry for any inconvenience! The SGR Team
This just let's you know how highly valued this information is. We ordered the complete SGR Program package (pictured above) and we are expecting it in come in the mail any day. We are filled with anticipation because we know it is going to be great!
Here is the link again, http://banyangroup.thesgrprogram.com so that you can keep trying. Can you see how big the opportunity there is here for abundance? While you are signing up for your free SGR lessons, read about the new affiliate program.