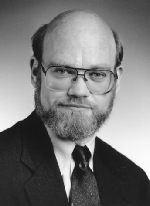 Here is yet another reason to belong to the National Guild of Hypnotists (NGH), you get a great professional journal filled with advice and information that you can use. And, in the latest edition, Rev. Scot Giles, who has an ongoing column entitled, Legislative and Governmental Concerns, wrote about something that is extremely harmful to individuals and our profession as a whole. It is a particular kind of "black ops marketing" in which individuals use fake identities to write online forums and discussion groups. Using this fake identity these unethical individuals use online forums and discussion groups to either promotes themselves, or attack those who they see as competitors.
I first heard about this kind of black ops marketing back in 1989 when a story went around about a fellow who falsely took on the persona of a female member of some online women's discussion groups. He would then use that female identity to talk about himself and eventually introduce himself to some of the ladies in the group! His female identity would talk about the great guy that "she" knew and then set up blind dates for himself. Now that sounds creepy!
This kind of black ops marketing is simply lying and fraud, and anyone found using this kind of "marketing" should be ejected from every professional organization that he or she belongs to, and should certainly receive some kind of fine or even jail time. Harsh? I don't think so. You see once a negative rumor or false negative story is launched into the Internet it is very difficult for an individual to recover from it. In fact, it can even "build steam" and become more harmful as it is passed from one forum or discussion group to the next.
Like Scot Giles says in his article in the NGH journal, you need to take any negative information that you receive regarding another hypnotist with a "grain of salt." And, this is doubly true if it came from a forum or email discussion group.
Let's keep it positive. Together we can lift this wonderful profession to every higher levels of ethics and professionalism. A good starting point is to become an NGH member, adopt their Code of Ethics and Standards of Practice. Or at least, follow the Golden Rule. 🙂
My sincere thanks goes out to Rev. Scot Giles for his article, and for all the work that he does on the legislative front to keep the practice of hypnotism legal across the USA. Thanks Scot!