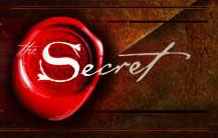 I hope everyone has seen The Secret Movie by now and have been keeping up with the last couple of shows Oprah has done the topic of The Secret and The Law of Attraction. As hypnotherapists, many of us already knew about The Secret movie and the Law of Attraction long before Oprah discovered it. However, I DO want to say, THANK YOU OPRAH for doing what you do so well, and that is to bring something to everyone's attention.
I think that most hypnotists have been totally ahead of the curve on this. This is also true for so many people in the metaphysical community or movement. It was for those people, and those people who are new to the idea that I started the Yahoo Discussion Group on The Secret Movie and the Law of Attraction months ago.
I want to personally invite everyone, hypnotists, metaphysicians and all you 'normal' folks as well, to check out the wonderful discussion group.
Before I move on, I want everyone to know, that things work a whole lot better as you go about creating your new reality, if you truly and completely release all of the negative energy, habits and destructive self-talk that you has been programmed inside of you during your past (or, at least neutralize a significant part of it as fast as you can). By removing this internal resistance you can maximize the Law of Attraction to attract those positive things into your life much more quickly.
While I'm at it let me offer you this. If you reading this then it is probably about time for you to realize the truth about YOU, and that is that there is NOTHING wrong with you. You are everything you need to be to do everything that you came into this life to do.
Say that to yourself right now. The truth is that there is nothing wrong with me. I am everything that I need to be to do everything that I came into this life to do.
How did that feel? Were you in complete harmony with that statement (at every level of your being)? Can you resonate with that kind of thinking? (Or, was there some discomfort?)
Say it again and again, if there is any resistance to that kind of thinking within you (i.e., you might be able to think it but you feel some discomfort when you do) then you need to do more than just start thinking positively, you see, you need to start feeling positively. The Law of Attraction works best when you combine three things:
1. Align your thoughts with what you want.
2. Align your emotions (feelings) with what you want.
3. Align your actions with what you want.
Finally, there are two specific techniques that that I can offer you, that you can do, or use, or learn, so that you can get rid of any blockage that may be preventing you from doing this. These two techniques work because it IS so important that you release those old blockages.
These techniques, which are really processes, are useful because those negative feelings inside of you, if not removed or neutralize, will continue to either draw more of that which you don't want to you, or inhibit the positive things that you do want to draw into your life.
Locate a hypnotherapist who has received advanced training like 5-PATH®, or can teach you 7th Path Self-Hypnosis® (a special kind of mind-body-spirit self-hypnosis), or some equivalent process. I want to encourage everyone to begin doing this kind of deep work, it can really change everything in your life in a very positive way.
Start today by finding and checking out that Yahoo Discussion Group for The Secret and the Law of Attraction.
I look forward to comments. Let me know what you think!