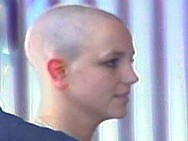 Don't you think that Britney Spears (and many other celebs) could really use a good hypnotist? I do! When I think about all of the drug addiction, depression and suicide that goes on among these rich and wealthy people I can only think, "How can we get the message out better?!"
Folks, if you have the ear of someone who really needs help, celebrity or not, please tell them that if nothing else has worked, then they need to find a highly trained and experienced hypnotherapist. You can start by looking at www.HypnosisCenter.com. On the left hand side of the page you will see a list of fully qualified hypnotherapists who have undergone advanced hypnotherapeutic training.
If you can't find someone there who is near you, then give our office a call at (714) 258-8380. We will help you to find someone that can help you or your friend to find their way back to success and a much happier and productive life.
What do these well trained and experienced hypnotherapists do? They help people when everything else has failed. So, help us to help those who are so frustrated and even depressed because so far nothing has helped. We can make a difference. Help us to get the word out. We know you will be glad you did.