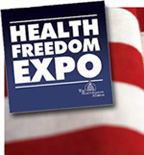 Hello Everyone. I have a news flash for you. Did you know that there is an organization out there that is helping you to practice hypnotism freely, and it is not a hypnosis related organization?
The National Health Freedom Coalition is very special from this hypnotist's point of view, in that they are busy protecting our right to practice by protecting everyone's right to choose hypnotherapy, and other alternative and complementary forms of health care. This is a very important take on how we can proceed as we tackle the challenges ahead.
You see, when our right to practice is challenged in a certain state typically we "get up in arms" and our hypnosis organizations (usually the National Guild of Hypnotists and the National Federation of Hypnotists – Local 104 – OPEIU AFL-CIO) go to work. In most cases they have been successful. When we as hypnotherapists approach our legislators we are really saying, look at us, we are important, we have numbers, you are an elected official, and you want our members to vote for you. But really our numbers are not that large compared to some other groups who may oppose us.
This is where the National Health Freedom Coalition comes into play. When they approach legislators they can say, "We are the people, and we have a right to choose who we want to see about our concerns and health care. And, or numbers are very big because we are the people."
I want to urge every hypnotist to become familiar with this organization, and if one is able, to join it and boost it's membership. Keep in mind that having a significant number of hypnotists in the organization can only help to ensure that when new laws are written that our rights to practice are specifically stated in the law.
The National Health Freedom Coalition presents a number of expos across the country. The National Health Freedom Expo is in Long Beach, California, and you can bet that I'm going to be there every day, March 2, 3 and 4, 2007 ! I hope you will all go to the www.healthfreedomexpo.com website and check out the dates for Chicago, IL and Austin, TX this year.
I attended the Expo in Minneapolis, Minnesota last year, serving as an NGH Representative, and I came away from the event with a much deeper understanding of what they do, and how we can and must help.
Also see my previous articles on www.CalBanyan.com:
Please leave your comments and questions here on the www.CalBanyan.com blog, and while you are at it, use the Share This button to tell your friends about this important organization (even if they aren't hypnotherapists).