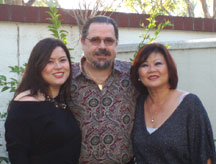 Kelsey, Cal & Maureen
The Banyan Family would like to take this opportunity to wish you and your family the very best for this holiday season! May you all have a safe and happy time with your friends and family as well as a very properous New year!
With Love for the New Year and Holiday Season!
Maureen, Kelsey and Cal