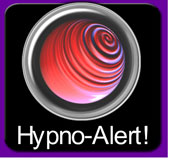 I just had to post this even though I'm busy teaching our hypnotherapy certification course here in Singapore. In a moment I'll be headed back to class but right now I just want to "get this out of mysystem" so to speak.
I was doing some research on the Internet the other day and I ran across some real "deals", or at least that is what these sites are promising. Did you know that some websites out there are trying to convince you that getting a free certification in hypnosis or hypnotherapy in a single day is a good thing? My goodness, even weekend or three day courses could only amount to a brief introduction into hypnosis. I just can't believe it.
These free and instant certification courses are obviously no more than unethical marketing ploys that most will see right through. Certainly these promoters then intend to get you to sell you on going through additional courses.
And honestly, the worst part is that these "training programs" are just about the most destructive thing that I can imagine at this time in the development of our profession. Now-a-days, all of the reputable modern hypnosis training schools and organizations require a minimum of 100 hours of training for certification. And, I expect that over time this will minimum requirement would grow. (Right now our hypnotherapy certification courses require a minimum of 150 hours of training for completion.)
As the profession continues to develop I hope to see Regionally Accredited colleges and universities offer Bachelors Degrees, and graduate degrees in hypnosis and hypnotherapy. Right now no such thing exists in the USA. (I believe that there are a few such programs available in the UK, however.)
For right now, I can only do my best to get the word out, please do not be fooled by these "free" 1-day courses, or the much too brief 1 to 3 day courses. I expect that you will feel very disappointed when you get done and lack sufficient confidence to use what you have learned. Instead turn to organizations like the National Guild of Hypnotists and learn about a good program near you.
Well, I'm glad I finally got that "off my chest!" Now I'm off to class.
Oh, and one last thing, keep checking back to learn more about my weight loss commitment for the NGH Convention. I'll be posting more very soon.
See you at the Solid Gold Weekend!