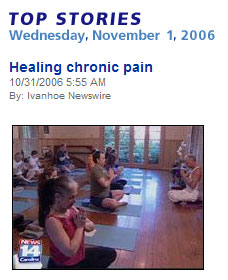 More and more doctors are turning to hypnosis for pain management. I ran across this artice and thought I would pass it on.
Here is what they say, "Americans are living in pain. 10 million have back pain, 8 million have fibromyalgia, and 40 million have chronic headaches. In fact, about 50 million Americans suffer from chronic pain. But only about half of these patients benefit from standard treatment. That's why doctors are desperately searching for alternative ways to stop the ache."
And, here is the good part, "Researchers from the University of Iowa are studying whether hypnosis can relieve chronic pain. They believe the technique is effective in between 65 percent and 70 percent of patients. Research suggests hypnosis may work by changing the way the brain receives impulses." Read the Article.
I'll tell you that a well trained and experienced hypnotist or hypnotherapist can get even better results than they are experiencing. Learn how to conduct hypnosis pain management sessions.