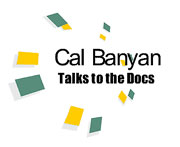 I am very happy to let everyone know that I have been invited to speak at a Physician's Well-Being group luncheon next Thursday, October 26th.
The Physician's Well-Being group is an organization that works with physicians to get them through rough times and sudden problems that can arise in anyone's life. From what I understand, it is kind of like an EAP (Employee Assistance Program) but run by physicians for physicians.
My talk will be on "The Secret Language of Feelings" and I am planning on giving the doctors a very good background on hypnosis and how powerful techniques such as age regression and parts therapy can have an affect on health, and especially illnesses which has a psychological component, such as psychosomatic illnesses and pain.
The talk will be given over lunch to about 100 physicians. Sorry, I can't bring you with me, but I'll report back. 🙂