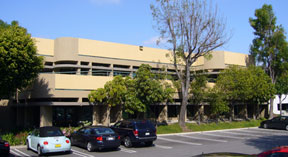 Here are the newest and latest photos of our new Banyan Hypnosis Center location in Tustin, California. It is located near the John Wayne Airport in Orange County! We will be occupying the entire top floor, and overall we will have a little more space than we do now, and a great patio as well. You can actually see most of the patio wrapping around the top floor of the building.
Our goal is to continue to be a model hypnosis center where hypnotherapists from around the world can continue to come and receive our elite training in hypnosis and hypnotherapy, and use our center as a model for setting up their own.
We will also be offering our usual wide range of hypnotherapy services! We expect to have the center completly open with our full line of services in June, of this year. If you are interested in hypnosis services please check, www.BanyanHypnosisCenter.com. We cannot yet schedule any hypnosis courses until we have completed the "registration of schools" process with the California State government. As soon as we have completed that process I will post it here.
This location will also serve us as the main production and shipping area for the hypnosis training products that we produce, as well as the training products that we publish for others.
More Photos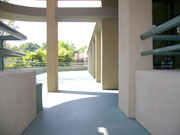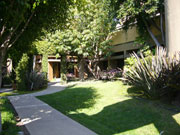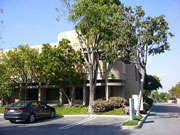 Wish us luck! You can always get the latest information by calling us at our toll free number, 800-965-3390, or visit our websites.