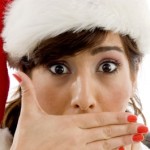 Holiday Season Means Getting Fatter for Many
Check out the link above to learn more about Tom Nicoli. He is a well known hypnotherapist who is coming to the Meet the Pros Interview Program this Tuesday night at 6:00 pm Central Time (USA). I hope you can make it. There is more information about the Meet the Pros program on www.BanyanHypnosisMall.com.

Tom Nicoli will talk about his weight loss plan, which should be of great interest to hypnotherapists around the world because of his program's well publicized success on the Dateline television program last year.
He will also talk about World Hypnotism Day, and how it benefits hypnotherapists in their ongoing work to let the public in on the power of hypnosis!