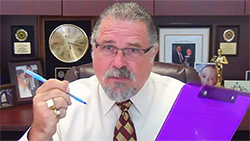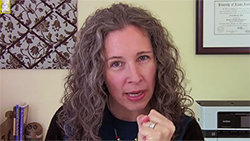 Helping Clients Overcome Procrastination with Hypnosis
Know the Many Reasons Why Clients Procrastinate
Discover the Cause with Date/Time Age Regression Hypnosis
Hello Hypnotists!
STOP PROCRASTINATION! That is right and Erika and I are back, we have a fun and interesting topic for you; how to successfully work with clients who want to overcome procrastination. The trick is to find out why they are putting things off.
This is a very important topic because procrastination robs folks from living up to their potential, resulting in loss in performance, less career advancement, and lessens their overall quality of life.

By the way, if you are reading and watching this video anywhere besides www.CalBanyan.com, I recommend you go there now so you can get everything, including hundreds of free hypnosis training videos!
Watch this video and you will discover the many reasons why clients procrastinate:
Avoiding Feelings of overwhelm
Distraction from painful emotions
Habit
Identity as a procrastinator
Identification with someone else
Sentiment, and more
Then we get into how to help clients overcome procrastination and become proactive:
Date/time age regression
Age regression to cause
Suggestions for be proactive
Watch this video now and leave a comment below.
BIG IMPORTANT ANNOUNCEMENTS!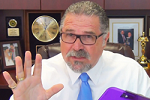 Tuition increase of $500 starts NEXT year (2017).
Enroll for one of this year's courses to save $500!
No online training NEXT YEAR – 2017! Enroll now!
Enroll now if you are interested in this option!
If you are watching this video anywhere other than www.CalBanyan.com you want to go there now because we have many more free videos for you there.
Let's do GREAT things together!
Cal Banyan
Scroll Down to Leave a Comment Below
Click to Get instant access to all these videos now! They are FREE!
Ready to become one of the best of the best in the profession, check out my course schedule (and save when you enroll for a 2016 course)!
It does not matter if you have 0 hours of training, or 1000 hours of training and you have seen a 1000 clients, you can get to the next level, and become a true Hypno-1%er the best of the best.
Scroll Down to Leave a Comment Below